With the rapidly-devolving situation in Venezuela, the U.S. government has a massive problem on its hand. First, the country's proximity to the U.S. presents a potential humanitarian crisis. Second, Venezuela is strategically important for its natural resources. As such, a military intervention is not out of the realm of possibility.
Indeed, the Russians have amped up the urgency in this matter. For several years, Russian President Vladimir Putin has sought extensive ties with the Venezuelan administration. From the late populist leader Hugo Chavez to the currently-embattled Nicolas Maduro, Putin has also eyed Venezuela's natural resources. As such, Russia has made significant investments in the country.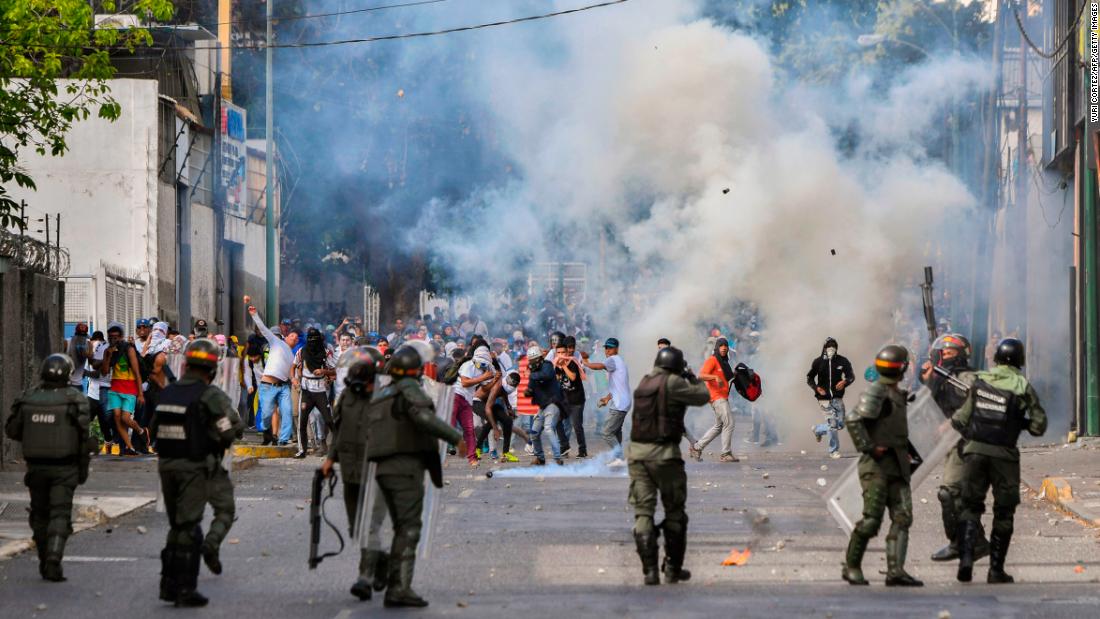 But the biggest motivator is geopolitical influence. As it moved higher in economic stature, Putin had an end goal: to portray Russia as a legitimate superpower-alternative. To achieve this, his administration spent untold billions establishing a presence in Latin America.
However, that move had consequences; namely, Latin American countries don't have the greatest reputation for infrastructural stability. One by one, several Russian "pet projects" fell to populist pressure, leaving Kremlin-backed investments in limbo. Today, only Venezuela maintains strong ties with Russia.
Naturally, the U.S. realizes this as well. The push towards Venezuela isn't strictly based on regional stability. Instead, it's a defensive mechanism to ensure U.S. influence remains unquestioned on its hemisphere. The U.S. may go to any length, including a military intervention, to reel the nation back in.
93% Of Investors Generate Annual Returns, Which Barely Beat Inflation.
Wealth Education and Investment Principles Are Hidden From Public Database On Purpose!
Build The Knowledge Base To Set Yourself Up For A Wealthy Retirement and Leverage The Relationships We Are Forming With Proven Small-Cap Management Teams To Hit Grand-Slams!
Is a Military Intervention a Foregone Conclusion?
Interestingly, eagle-eyed journalists covering National Security Advisor John Bolton made a startling reveal. On a notepad Bolton was carrying stated the words, "Afghanistan -> Welcome the Talks. 5,000 troops to Colombia."
To be fair, this could mean anything. Indeed, Bolton could have been daydreaming, or he may have deliberately trolled the media. Who knows? The whole matter could be fake news. Certainly, I wouldn't jump to conclusions about a military intervention in Venezuela based on this evidence.
But the tantalizing – if I may use that word – aspect is that the U.S., or the military industrial complex, has every reason to get involved. Having political alternatives in the region is completely unacceptable to American powerbrokers. For decades, our foreign policy revolved around hegemony. I don't think they're willing to give up such a lucrative "trade" so easily.
Of course, this also sets the stage for a potential hot conflict with Russia. In prior eras, the U.S. could simply get away with a silent military intervention: if any subject nation breaks protocol, the bombs will soon drop.
But now, several people throughout the world are calling for a rethink against established globalist ideas. As it stands, a vigorous military intervention may be the powerbrokers' last hand.
Governments Have Amassed ungodly Debt Piles and Have Promised Retirees Unreasonable Amounts of Entitlements, Not In Line with Income Tax Collections. The House of Cards Is Set To Be Worse than 2008! Rising Interest Rates Can Topple The Fiat Monetary Structure, Leaving Investors with Less Than Half of Their Equity Intact!
Protect Yourself Now, By Building A Fully-Hedged Financial Fortress!
Legal Notice: This work is based on public filings, current events, interviews, corporate press releases, and what we've learned as financial journalists. It may contain errors, and you shouldn't make any investment decision based solely on what you read here. It's your money and your responsibility. The information herein is not intended to be personal legal or investment advice and may not be appropriate or applicable for all readers. If personal advice is needed, the services of a qualified legal, investment, or tax professional should be sought.  Never base any decision off of our emails.  Never base any decision off of our emails. Please use our site as a place to get ideas. Enjoy our videos and news analysis, but never make an investment decision off of anything we say. Please review our entire disclaimer at CrushTheStreet.com.