Is the United States about to lose its lofty position as the world's economic leader? Recently, that's the question CBS News posed in an alarming report. According to a Standard Chartered Bank forecast, China and India will both overtake the U.S. by the year 2030.
But that's not the only alarming projection. If Standard Chartered is correct about their assessment, China will have a GDP of over $64 trillion. Not too far off is India, with $46.3 trillion. But the U.S., despite gaining roughly 50% in productivity over the next 12 years, will sit noticeably behind at $31 trillion.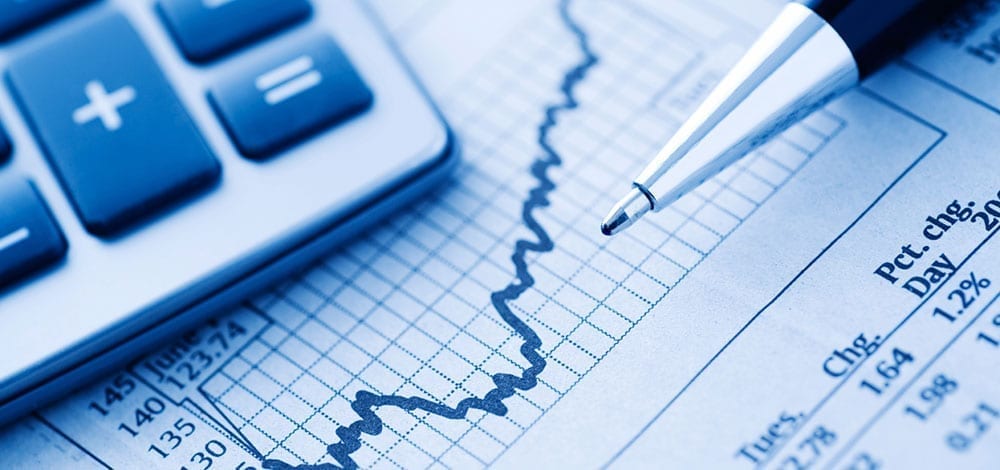 If that wasn't shocking enough, we have other unbelievable metrics. Again, if the forecast proves accurate, Indonesia will take home $10 trillion, good enough for fourth place. Next down the list, Turkey, Brazil, Egypt and Russia will generate $9.1 trillion, $8.6 trillion, $8.2 trillion, and $7.9 trillion, respectively.
Japan and Germany? The traditional powerhouses of Asia and Europe will round out the top ten, with Japan producing $7.2 trillion and Germany $6.9 trillion.
What makes this projection simultaneously compelling and frightening is its seeming credibility. For several years, we've talked about the declining west and the rise of the Chinese juggernaut. Just based on sheer population size, Mandarin is the most spoken language in the world.
But just how reliable is the data used to determine that the U.S. will not be the economic leader?
93% Of Investors Generate Annual Returns, Which Barely Beat Inflation.
Wealth Education and Investment Principles Are Hidden From Public Database On Purpose!
Build The Knowledge Base To Set Yourself Up For A Wealthy Retirement and Leverage The Relationships We Are Forming With Proven Small-Cap Management Teams To Hit Grand-Slams!
The U.S. Might Still Remain the Economic Leader For Decades
Eventually, some nation or a collective force will overtake the U.S. as the economic leader. But will it happen by the year 2030? While I'm not going to dismiss anything, the probabilities do not favor such a dire forecast.
Right off the bat, Standard Chartered made a critical mistake. Their report integrates a mathematical projection based on prior historical data. But economic projections do not neatly fall under the realm of mathematics. That's because multiple variables — such as a trade war — could significantly impact performance metrics.
Indeed, we've already seen how the economic conflict has devastated China. To assume that they will continue to grow to a $64 trillion economy seems very far-fetched. That's about a 400% increase from where they are now. On average, we'd need to see double-digit growth every year to achieve such phenomenal figures.
Segueing into my second point, economic growth doesn't rise unabated. Like anything in life — financial markets, athletic performance, educational returns, etc. — economies experience an ebb and flow. Periods of bullishness will almost always incur a necessary correction to bleed off excess speculation.
Moreover, growth accelerates the most during an economy's initial phase (when the numerical base is small). But once an economy matures into an established presence, growth decelerates quite dramatically. Simply put, it's the law of large numbers working its magic.
Finally, Standard Chartered makes a big deal about population size: China and India each have over a billion people, whereas the U.S. is comparatively tiny. But this erroneously assumes that more people equates to more productivity. In fact, more people can really mean more liabilities.
While the U.S. isn't perfect, it's too early to say that we'll lose our status as economic leader.
Governments Have Amassed ungodly Debt Piles and Have Promised Retirees Unreasonable Amounts of Entitlements, Not In Line with Income Tax Collections. The House of Cards Is Set To Be Worse than 2008! Rising Interest Rates Can Topple The Fiat Monetary Structure, Leaving Investors with Less Than Half of Their Equity Intact!
Protect Yourself Now, By Building A Fully-Hedged Financial Fortress!
Legal Notice: This work is based on public filings, current events, interviews, corporate press releases, and what we've learned as financial journalists. It may contain errors, and you shouldn't make any investment decision based solely on what you read here. It's your money and your responsibility. The information herein is not intended to be personal legal or investment advice and may not be appropriate or applicable for all readers. If personal advice is needed, the services of a qualified legal, investment, or tax professional should be sought.  Never base any decision off of our emails.  Never base any decision off of our emails. Please use our site as a place to get ideas. Enjoy our videos and news analysis, but never make an investment decision off of anything we say. Please review our entire disclaimer at CrushTheStreet.com.